How to Analyse Your Learners' Needs?
29th April 2021
Analysing your learners' needs is extremely important in every form of learning, be it adult or young learners' education. By having a firm understanding of what your learners need and prefer, you will be able to devise lesson plans and activities that will align with their strengths and requirements. Subsequently, the learners will be engaged, and will be able to properly understand the topics taught in the session. As it happens, the learning objectives will be subsequently met. The various range of train the trainer (TTT) certification programs in India place a lot of emphasis on comprehending the needs of adult learners as adult learners tend to have very different learning preferences, when compared with young learners. For instance, they will perhaps be more experienced and possess prior knowledge around the topic.
Let us take a look at some of the essential considerations that must be made when analysing or studying the learners' needs and preferences.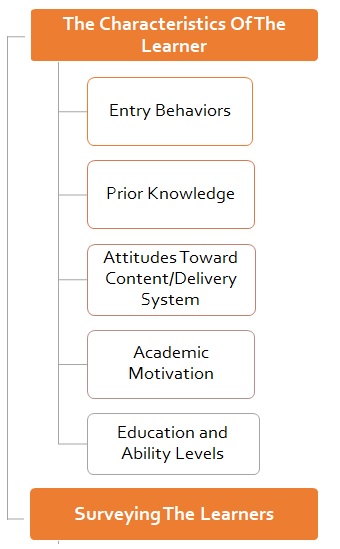 The characteristics of the learner
It is worth noting that each adult learner has separate set of characteristics and personality traits that are unique to them. That being said, as a trainer, becoming aware of the common characteristics will enable you to place your learners under the respective categories, and then reach out them accordingly. Some of the characteristics that a trainer must try to consider are:
Entry Behaviors

What are some of the basic topics and concepts that the learners must be aware of before commencing the instructional session? In some cases, the learners may also need to possess experience in certain areas or fields in order to be able to find relevance in, and cope up with the content covered in the training sessions. Importantly, the trainer must hand out reading materials before the training sessions commence in order to ensure that the required topics have been learned by the trainees to a certain extent.

Prior Knowledge

What do learners know about this topic already? Sometimes, especially when dealing with adult learners, it is common to find out that the learners already own a significant amount of knowledge regarding the content taught because of their former experiences and training received in their previous organisations. However, it would be wrong to assume that all the learners will own a lot of prior knowledge. Thus, those being knowledgeable can be asked to participate in more complex activities, or can be asked to guide those who are new to the topics in discussion.

Attitudes Toward Content/Delivery System

Do learners have preconceived perceptions about the content and/or the way it will be delivered? In some instances, the learners can assume that their training sessions will include a lot of videos and visual elements, as that is their preferred style of learning. Keeping a track of these preconceived expectations can enable the trainers to design and modify their lessons accordingly.

Academic Motivation

Are learners actually motivated to take this training, or is it something interesting for them, or will it merely be to fulfill a requirement? When the learners view the session only as a requirement, then they will not be as motivated. Therefore, the trainers have to draw from the various training methods and strategies mentioned in an online trainer training programs for new trainers in order to plan sessions that are engaging, exciting, and informative at the same time. These can include the use of interactive activities such as group discussions or competitive quizzes.

Education and Ability Levels

What are the learners' ability levels and educational background? This is a very important aspect of the learners' character analysis. In fact, highly educated trainees can sometimes be difficult to deal with because they are unwilling to learn from others as they already feel like they know a lot. Hence, trainers will always have to be prepared for such situations.
Surveying the learners
Once you have outlined the common characteristics against which the learners can be studied, you then need to survey the learners in order to position them against the appropriate characteristics. Typically, there are multiple tools that can be used for this stage, such as surveys, questionnaires, pre-tests, or interviews. The responses gathered will lend an insight into the learners' characteristics.
Correctly analysing the learners' needs will inevitably enhance the effectivity of the training sessions. Typically, the train the trainer (TTT) certification programs in India explore some of the multiple methods that can be deployed in order to accurately study the learners' needs and preferences. Analysing their needs can be quite an extensive process, and the steps used may vary amidst different organisations.
Written By : Shivangi Chakraborty