Data Collection Methods for Training Needs Analysis
27th February 2021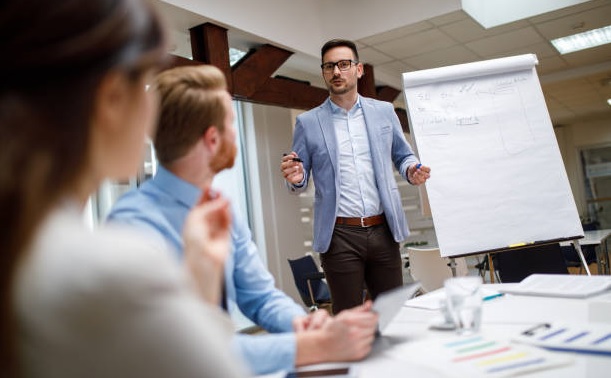 Training needs analysis can be defined as the process of studying the current status of the employees' and organisation's performance in order to locate potential discrepancies and performance gaps that can be addressed through the means of training and development. Thorough training needs analysis can enable a firm to implement effectual training sessions that are closely aligned with the organisation's goals and performance objectives. Importantly, a trainer training course is typically known for their detailed emphasis on the concept of training needs analysis. It is worth noting that in order to study the current performance quality and status of the employees, it is necessary to gather data that will reflect areas of strengths and weaknesses. Let us take a look at some of the data collection tools that can be deployed to procure insights into the firm's current performance standards.

Interviews: Interviews are one of the most common type of data collection methods. It involves asking questions to the employees, individually, or in groups. Interviews are a form of qualitative research tool and allows the researcher to gather properly explained answers that underlies the employees' experiences, subjective perspectives, and emotions. This evidently makes the data richer. Nonetheless, the responses gathered can be interpreted in different ways by different interviewers as there are usually no explicit criteria for reaching conclusions. Furthermore, the idea of sitting and answering questions asked by someone higher up in the hierarchy can be uncomfortable for some employees, and hence they may not open up. This can disrupt the data quality. With interviews, framing the questions can also be tricky as they can sometimes end up being leading or biased. Thus, it is very vital for the interview to remain unbiased.

Questionnaires: Questionnaires are a quantitative survey tool wherein a set of questions with limited answer choices are handed out to the employees. These limited responses can be associated with numeric scores, and then used for objective analysis. In addition, anonymous questionnaires often give the employees the confidence to share their honest views. Besides, questionnaires are cheap to make and less time consuming as the employees do not have to spend a lot of time to think through their responses and then frame them. Nevertheless, questionnaires do not offer detailed insights, and thus, some latent feelings or factors affecting the employees' performance can be overlooked.

Observations: As the name suggests, this simply includes observing the employees perform. The observers typically carry a checklist that they follow while observing the employees. This method can be fairly time consuming and requires a great degree of close attention. Moreover, observations are possible in situations wherein the staff's tasks can be broken down into checklists, such as logistical activities or operating a machine. In addition, the idea of observing each and every employee can be burdensome, not to mention that some of the employees may become conscious if they know that they are being watched.

Focus groups: Under this method, a group of employees are asked to sit together and discuss about a topic that is given out by the facilitator at the beginning. Just like a typical training session! The facilitators role is to observe the employees, note down their perspectives, and guide the discussion if it gets off track. This method enables the employees to express their personal views with their colleagues, which makes them feel more confident. However, not all the employees may be willing to speak up, and thus only the opinions of the outgoing speakers can be gleaned. Furthermore, the idea of being observed during the discussion can keep the employees from being honest. It is also essential to ensure that the discussion is relevant and not too restricted and repetitive.
A trainer training course generally covers a range of other data collection methods that can be used by organisations. Notably, not all of these methods may be suitable for all organisations. Therefore, it is essential to use the right mix of research tools as per the needs of the organisation. Moreover, just data collection is not important. In fact, the data needs to be analysed objectively and thoroughly in order to make efficacious training design and delivery decisions.
Written By : Shivangi Chakraborty