Why Outcome Based Training is Important for Your Organisation?
9th February 2021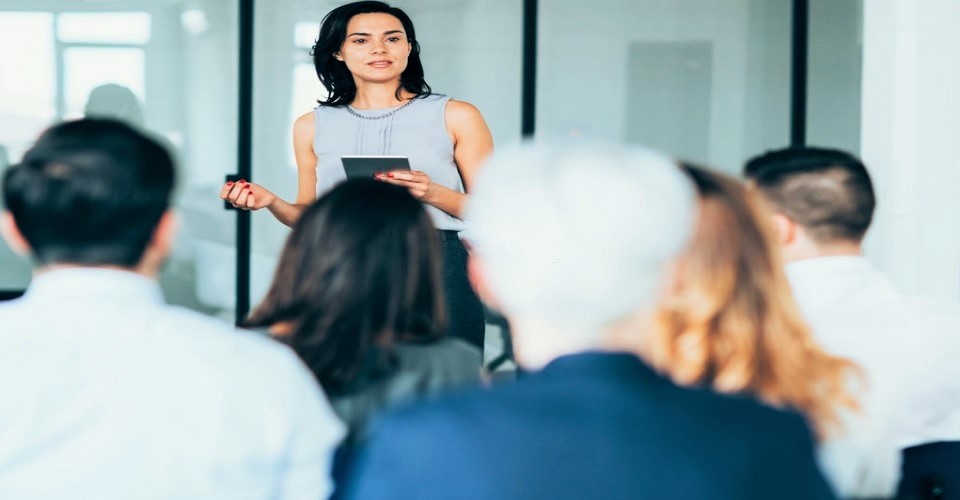 The notion that training leads to enhanced employee and organisational performance can easily become a myth if the training delivered is not effective, efficient, and not in alignment with the firm's missions and objectives. In fact, although companies are taking heightened initiatives to implement thorough learning and development programs, many of them fail to serve their respective purposes because the training may end up being too theoretical, a lot maybe crammed within a limited span of time, the trainees' varying learning needs may not be considered, or the training may not be particularly in line with the company's objectives. In the light of these occurring, an online survival skills training program can often be a saviour for trainers seeking to avoid delivering improper training sessions. In order to tackle these concerns, the sector of corporate training as adopted the concept of outcome-based training. It means exactly what the name suggests. Outcome-based training or OBT aims to eliminate the aforementioned discrepancies that can hinder smooth corporate training because it tends to primarily focus on the firm's main objectives, is specific to the employees' training needs, and happens to be a lot more transparent and measurable in terms of evaluating the effectiveness of the training sessions. Furthermore, OBT integrates the element of technology in order to facilitate more effectual learning. For instance, blended learning sessions, or virtual training are important components of OBT. Here are some of the main reasons why outcome-based training is essential for your organisation's success: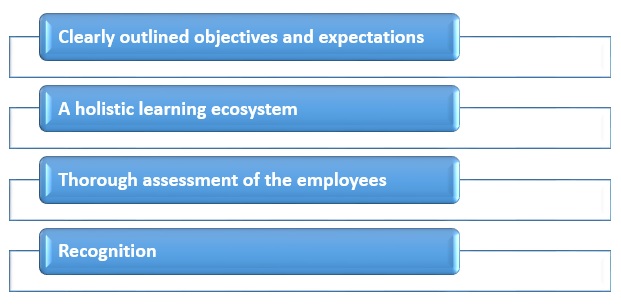 Clearly outlined objectives and expectations: One of the main reasons why training tends to fail is because the programs often overlook the importance of delineating extremely specific and clear objectives that conform with the organisation's requirements. Likewise, establishing important parameters for what is expected from the learners is of prime value. For example, if a firm aims to host training in order to escalate the employees' sales levels for a particular product, then the training needs to be focused on the features and market for that particular product. Details regarding that products' customers' needs to be transmitted. Moreover, specific goals in terms of the expected rise in sales volumes and revenues generated from that particular product has to be listed in order to measure the training's impact. As well as these setting these specific goals, the learners also need to be closely aware of why they are attending the training and what they will learn, instead of dragging them into a random session and asking them to engage.

A holistic learning ecosystem: If you have attended an online survival skills training program, you may have learned a lot about how to effectively design training content and deliver your training sessions. Nonetheless, training is not just limited to the content shared during the sessions. In fact, a lot of the learning takes place outside the training room. As it happens, this off-classroom learning can be magnified if the trainees are equipped with the autonomy to plan their own learning schedule and even share their own insights during discussions. OBT enables these elements, which in turn permits the learners to absorb knowledge beyond the content shared in the training. These may include external sources, discussions with other employees, or even learnings and realisations from their own job roles. Such inclusive and comprehensive learning is likely to produce long-term benefits.

Thorough assessment of the employees: How do we know if our training program has generated the desired outcomes? We assess our employees and measure their progress in order to identify the impacts. Now, this is not as easy as it sounds. Especially, when trying to assess something as intangible as enhanced time management and organisation skills, the trainer can have the employees partake in theoretical tests, but it may not always work out as practical implementation of such skills is more important. Therefore, OBT emphasises the importance of practical and hands-on tasks to actually observe if the desired skills have been delivered. Furthermore, while assessing the employees, trainers must follow clear rubrics as that will enable them to consistently assess different employees in a standardised fashion, leaving no room for biases.

Recognition: How would you feel if you spent hours of your time working on a training assignment, but then no one acknowledged your efforts? It would be demotivating right? Moreover, you would not feel like attending the upcoming sessions, and your entire impetus to acquire new skills and knowledge will be halted. As an outcome, the training will never really offer you what the firm wanted it to. This would cost both the firm and the employee. In order to avoid this entire predicament, OBT highlights the importance of always motivating the trainees, appreciating their efforts, including them, considering their views, and empowering them with learning autonomy as adult learners do not like to be controlled and monitored closely.
These aforementioned characteristics of outcome-based training signals that it can produce great benefits for an organisation, if pursued effectively. Typically, trainer training programs deeply cover OBT, and can help trainers master the entire concept of OBT. OBT has been on the rise for the past few years, and as its benefits become more prominent, more organisations are keen to deploy this format of training.
Written By : Shivangi Chakraborty