How to Make Your Training Content More Appealing?
30th October 2020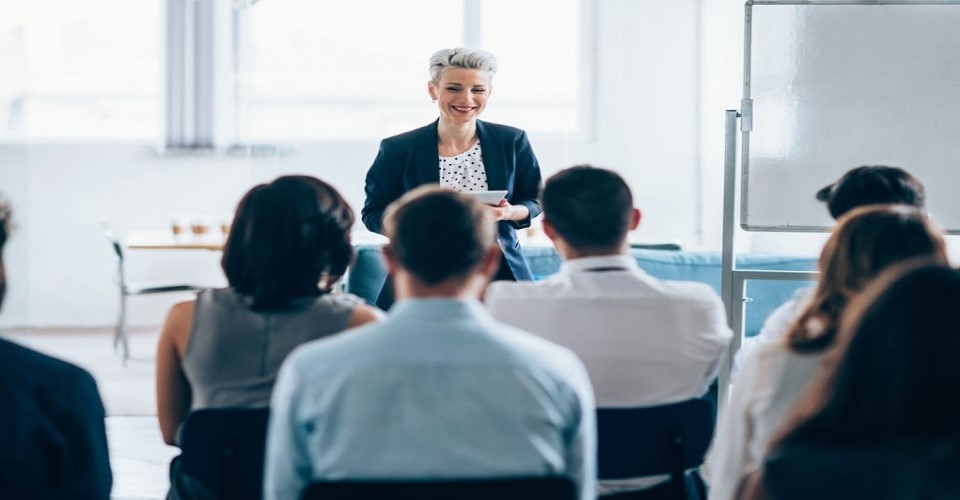 In order for a training program to successfully attain its objectives and secure organisational success, the training content has to be very carefully designed. In addition to being highly relevant and aligned with the training goals, the training content must also be devised in an appealing format that attracts the learners' attention, retains it, and ultimately convinces them to absorb and apply the knowledge in the long run. Typically, joining a professional trainer training certification course will allow both aspiring and experienced trainers to obtain a firm understanding of shaping effectual training content and materials that is concise, apt, and most importantly, appealing to the trainees. Here are some of the strategies that can be contemplated in order to formulate appealing training content:


Use visuals: Needless to say, and as highlighted in almost every professional trainer training certification course, visuals make up for a key component during content creation. Human beings largely participate in visual learning as the glimpse of an image is easier to retain. Likewise, visual images or diagrams of processes tend to be self-explanatory, which saves the trouble of having to explain a complicated topic. Importantly, colourful charts and images can grab the learners' attention, unlike a large chunk of text that can be both boring and overwhelming for some trainees.

Program handouts: This is another vital aspect of training content creation. Designing a program handout that clearly outlines the training objectives, the curriculum, timetable, and session structures will render the learners with a sense of direction. They will have an insight into what to expect, which will in turn enable them to prepare beforehand. Furthermore, they can always refer to the handout in order to clarify their doubts as the sessions unfold.

Summary handouts: After the end of every training session, the trainees can be offered a handout summarising the key points that have been covered in the lesson. This will act as a good way to recap the lesson's content, and also preserve it for future reference as and when the need arises.

Engaging assignments and activities: Assignments and assessments are essential for tracking the learners' progress and ensuring if they can correctly register the knowledge transmitted. In order to do this effectively, and accurately, the assignments must be relevant, gripping, and in adherence to the learners' different learning preferences. As it happens, including a mix of assignments that includes visuals, group discussions, logical questions, and written work will engage learners with different learning styles, and convince them to properly attend the assignments. The same rule applies for classroom activities, as they will help sustain the learners' attention throughout the sessions.

Relatable: We human beings tend to remember content that is relatable and close to our lives and former experiences. Hence, if the training content realistically explains different topics by melding them with real life stories and examples, then the trainees will inevitably remember it even after the sessions are over.
As well as these factors, a variety of other considerations can be made in order to create appealing training content. It is worth noting that the lesson content is ultimately what the trainees carry with them, after a training program is over. Therefore, the content has to be concocted in a fashion that will enable long term retention and pave the path for eventual application of the learnings in their respective job roles. Despite a number of online sites exploring the ways to design appealing training material, a professional trainer training certification course will extensively explore these strategies and equip the trainers with unique ideas.
Written By : Shivangi Chakraborty