The Different Types of Training Methods
15th October 2020
Typically, corporate and other institutional trainers can choose from a range of training methods. It is worth noting that not all trainers can always apply the same training method for different group of trainees and circumstances. While one method might work for a certain group of learners, a different method may be applicable when training a particular skill or ability. For example, the roleplaying method might appear more useful when hosting sales training. The different features, advantages, benefits, and relevance of different training methods are usually covered in online trainer training courses. Therefore, enrolling in an online trainer training course will permit trainers to deploy the right method as and when required. Some of the major types of training methods are as follows: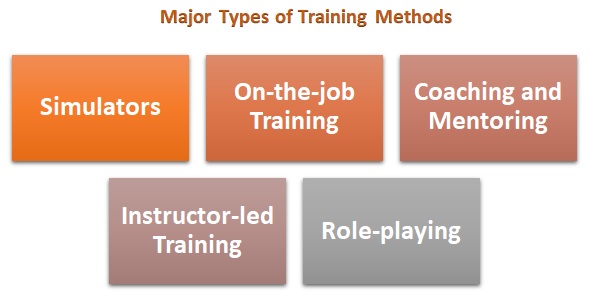 Simulators: This form of training includes the use of controlled environments that replicate the actual operations, and the trainees are expected to operate in that environment. This method of training is mostly applied when training pilots, machine operators, and other industries wherein directly operating the machines or interacting with the job would be risky, if done incorrectly. There tends to be specific online trainer training courses that explore the ways to efficiently and effectively use simulators as a way for training the workers. This kind of training helps learners practically understand their functions, and are saved from the implications of making an error. Nevertheless, this method of training can be fairly expensive, and hence not all workplaces can afford to create such controlled environments.
On-the-job Training: As the name suggests, this type of training pursues a practical, hands-on approach, wherein the employees jump right into the practical aspects of the job. Likewise, this training method incorporates an element of employee shadowing in order for the employees to closely observe how to go about their respective roles, and gain some useful insights. Generally, even on-the-job training emphasises the need for having skilled trainers, which subsequently accelerates the importance of an online trainer training course. Despite being an efficient method that allows the learners to immediately grasp the fundamentals of their roles, on-the-job training does not equip the learners with new insights and develops them with skills and abilities that can benefit them in the long run.
Coaching and Mentoring: This type of training requires senior managers, department heads, executives, and other employees to guide and coach their respective teams and employees. Coaching and mentoring abilities are thoroughly covered in online trainer training courses, and they are perceived as a long-term training method as the learning and development unfolds for years. In other words, coaching the staff becomes a part of the employee's job description. This method is highly rated because managers tend to hold a deeper understanding of their roles, and are thus likely to offer more relevant guidance.
Instructor-led Training: This is the most common type of training that is typically followed in classrooms in different parts of the world. As the name says, these training sessions are led by an instructor or trainer who leads the sessions. S/he sets the instructions and expects the trainees to follow. Despite being a traditional approach, this method is still prevalent, especially when teaching certain new concepts that none of the trainees are aware of. Importantly, this training method may not be as effective if only the trainer talks, and no exchange of ideas is exercised.
Role-playing: This might be one of the most exciting training methods that can engage learners from different backgrounds and age-groups. This method is highly suitable when training specific skills such as sales. Asking the trainees to engage in a mock sales conversation will keep the learners engaged and also expose them to a practical experience.
These are some of the common methods of training. However, there are a range of other techniques, the application of which is largely reliant upon the trainers' needs, the learners' preferences, the session's goals, and the organisation's objectives. An online trainer training course would contemplate a variety of methods, and also how to implement them. As it happens, each method can different to varying learning preferences. Therefore, studying the learners' needs, and an insight into adult learning theories could help determine the most suitable method.
Written By : Shivangi Chakraborty