The Relationship between Organisational Training and Employee Retention
14th August 2020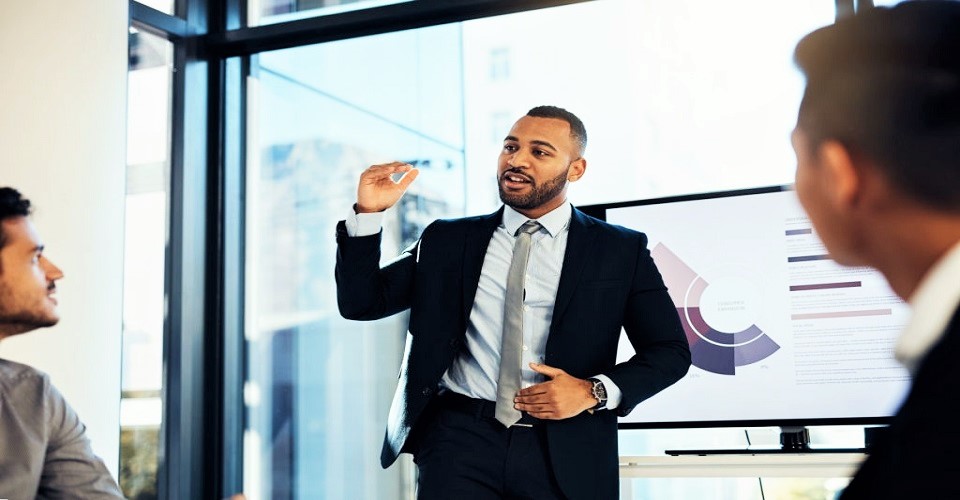 Organisational training plays a major role in guiding the employees in terms of mastering the skills and abilities that will permit them to effectively perform their respective roles, and also meet the organisation's objectives at the same time. This is one of the main reasons why organisations all across the world amass significant portions of their funds in promoting learning and development within their firms. However, organisational training is not just responsible for enhancing the staff's performance, but is also often associated with employee retention.
Employee retention is very important because employees that stay within the same organisation for a long time, tend to develop a stronger understanding of the firm's operations and functions. Subsequently, they acquire the skills and ability to perform their respective roles, effectually. Nevertheless, firms often need to take extra steps in retaining their employees for a long period of time. Organisational training is treated as one of the key ingredients in securing employee retention. Some of the reasons behind this relationship are:
Employees feel empowered and able when they acquire new skills and knowledge. This permits them to feel confident and hence apply their learnings in their respective roles. As a result, the employees may be able to perform more effectively, which will in turn motivate them to do better, meet the organisation's objectives, and stayed convinced to keep contributing towards the firm's growth and success.

When the employees receive the right degree of guidance and training, they are less likely to commit mistakes. The lack of errors will encourage them to feel comfortable in their respective roles, and hence hold on to their positions within the organisation.

Importantly, when a firm takes the effort to invest time and money in training and developing the employees, the staff may feel valued. They might infer that their growth and development matters. This can tighten their relationship with the organisation, and hence accelerate employee retention.

Coupled with these, more skilled individuals also hold the capacity to be effective performers, which can eventually play a significant role in propelling the organisation towards monetary success.
There is a combination of statistics that tends to endorse this relationship between organisational training and employee retention. Some of these amusing figures are as follows:
According to a research by Clear Company, 68% of the employees believe that training and development is one of the most important company policies. More and more employees place a premium value on their skills, and are ardent on constantly developing themselves. Organisations that respect this view are hence prioritised.

A research by Gallup says that only 13% of the employees worldwide are engaged. This suggests that majority of the workers are disengaged, and will hence leave once they receive better job opportunities. Therefore, proper training and development can play a vital role in engaging the employees and also extracting the best out of them.
Rapt Media propagates that nearly $500bn is lost every year due to lack of employee engagement and development. This convinces the staff to then leave their roles. Hence, thorough skills and knowledge promotion amidst the learners can engage and nurture their abilities in the long run.
Research shows that a full 40% of employees who don't receive the necessary job training to become effective will leave their positions within the first year.
Another recent national survey revealed that of over 400 employees spanning three generations (Baby Boomers, Generation X, and Millennials), 70% of the respondents indicated that job-related training and development opportunities influenced their decision to stay at their job. The Millennials had the most significant results, with 87% of them citing access to professional development or career growth opportunities as being very important to their decision of whether to stay or go.
It is often believed that organisations make the grave mistake of not prioritising their staff's learning and development. However, recent research has unveiled its importance, and has thus pushed organisations to consider professional trainer training courses and train the trainer opportunities. This is because if the corporate trainers such as external trainers or even HR managers are able to effectually train and guide the staff, then not only will the organisational objectives be met, but also employee retention will be escalated in the long run. This can also pave the way for more effective performance.