How the Future Trainers are benefitted by the Latest Techniques for Training Delivery
27th March 2020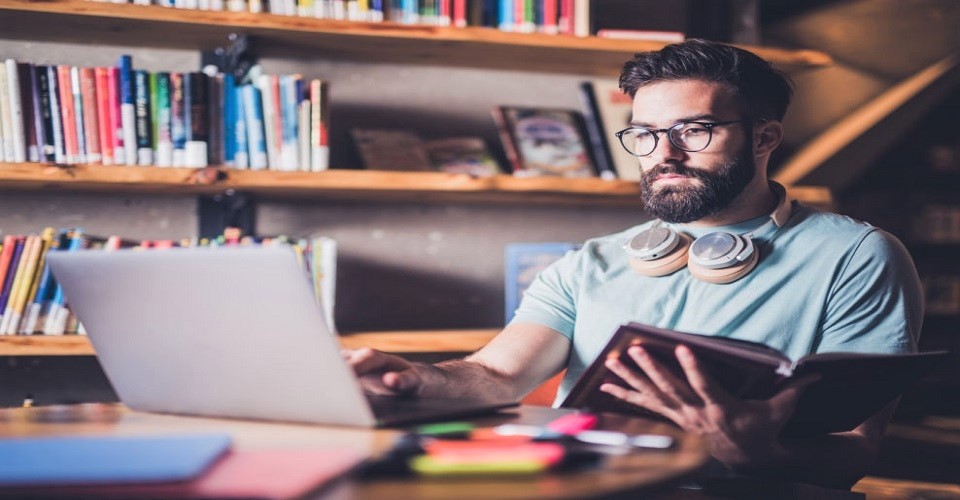 Training is one of the most critical parts of an experience for the trainer. When a future educator starts, he/she is ready to absorb information about every possible way to train, new training policies and procedures, and the role and responsibilities he/she has to carry when starting to train. It is essential for him/her to also have ongoing training to learn new skills, improve existing ones and continue to grow over time.
Technological advancements have revolutionized the training industry, giving the trainers more training method options than ever. They now have access to all kinds of digital tools like training videos and computer-based training, and can still leverage tried-and-true methods like traditional classroom training.
In the following lines, we will have a look at the various techniques which can help in the development of future educators, who are currently pursuing a comprehensive online trainer training course.
1. Instructor-led classroom training
Classroom-style training is the most traditional and widely used training method. It comes with plenty of benefits. Namely, classroom-style training allows for personal interaction. It gives trainees the right environment and resources to interact with instructors to ask questions that might go unanswered in a non-interactive forum. It also empowers relationship building between the trainer and trainee, and fellow trainees who are learning and growing together.
The biggest disadvantage to instructor-led classroom training is its lack of scalability. This method requires an instructor to be present at all times and can get complicated when class sizes get too big for one-on-one interactions. Another major disadvantage of this method is its rigidity. If one trainee is outpacing others, ready to learn more and feeling unchallenged, he or she isn't able to create a personalized learning path. It is essential for the learners of an online trainer training course to understand and inculcate this particular nuance so as to gain a comprehensive advantage while training his/her trainees.
2. Interactive methods
This training method takes classroom-style lectures to a new level by adding interactive and group activities to the training experience. Popular interactive methods include small group discussions, case study reviews, role playing, quizzes and demonstrations.
Interactive training can be highly effective because it fights the one-directional transfer of knowledge that comes with lecture-style training, by empowering conversation and group interaction, which can be helpful for the future trainers to learn how to not only keep the energy high, but allow participants to all learn from each other.
3. Hands-on Training
Hands-on training skips the conceptual and dives right into the practical, allowing trainees to quickly get their hands on whatever they're learning. This approach is widely preferred by the trainers and is considered as the best way to learn through active participation. On top of being well-received by trainees, hands-on learning also has several other advantages.
It's often a quicker process because he/she can dive in on day one. It can also boost knowledge recollection; long days in a training lecture may leave some trainees fried, but hands-on training requires focus, which can improve information retention. This is another important nuance to be understood and inculcated for future trainers as well.
4. Computer-based and e-learning training
If a trainer is looking to implement a training method that removes the need for an in-person facilitator, computer-based or e-learning trainings may be right for him/her. While sometimes used interchangeably, these two approaches have one distinct difference. Computer-based training (CBT) encompasses any type of training that takes place on a computer, while e-learning training is specifically training that's hosted online via a website or web app.
These digital trainings usually mimic classroom-style trainings, displaying visual content on screen that supports a lecturer's voiceover. They can also include resources like videos and reading material to accompany the coursework, similar to what you might find in a classroom environment. In case of the learners of an online trainer training course, they need to understand the utilization of this technique well and implement it in the future for the development of the trainees.
5. Video training
In the recent times, video has emerged as a game-changing media both for external use (like marketing and sales) and internal use, like training. There are lots of different approaches a future trainer can inculcate and take to when it comes to video training. The most common styles include:
Animation: This style of training video is best for explaining complex topics that don't have an easily-recorded visual.
Live Action: These demonstration-style videos are great for showing role-play scenarios, like interactions between employees and customers.
To-Camera: Through this method, a narrator explains the information being covered in an interview-style format, speaking directly to the viewer.
Screen Recorded: This method records the actions taken on a computer, making it great for walking employees through how to use new digital tools.
The aforementioned techniques are the ones that can be well utilized by future trainers in the right way to facilitate trainees when they start their career in the professional world.
6. Coaching and mentoring
Training doesn't always have to come from a curriculum; sometimes the best learning opportunities happen in human interactions. The future trainers, who are currently pursuing an online trainer training course, can consider implementing a coaching or mentoring program to supplement your more structured employee training methods. Having a mentor not only creates growth opportunities for the trainees, but it builds relationships that help them feel more connected to and supported by their trainers. Mentoring can also impact the development of the trainees in a proper manner and eventually helps in the enhancement of the overall teaching-learning procedure, which should be followed by the learners of an online trainer training course when they start their tenure in the sphere of training in the future.