Accreditations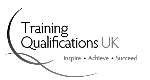 Training Qualifications, United Kingdom, a prestigious British Awarding Body and Ofqual regulated Awarding Organisation in United Kingdom, providing an extensive range of vocational qualifications to Further Education Colleges and private training providers has endorsed the Train the Trainer courses of Asian College of Teachers.

ISO 9000 specifies requirements for a Quality Management System (QMS) overseeing the production of a product or service. It is not a standard for ensuring a product or service is of quality; rather, it attests to the process of production, and how it will be managed and reviewed.

The quality management system of TTA Training Company Limited was awarded ISO 9001:2008 Certification (Certificate No FS 561839) which conforms to the global BS EN ISO 9001: 2008 quality standard on 30th April 2010. We, at Asian College of Teachers, have developed a system of policy statements, operating procedures, and work instructions to assure the quality of the services we provide to our external customers (those who are participating in training), as well as to have quality of the training, of highest standards. This "quality system" guides us in achieving our goals of achieving the highest standard and maintaining students' satisfaction.

At Asian College of Teachers, we often have a number of different products in house, as well as many units of single products like online & onsite versions of different training programs. We believe that effective service identification and traceability will result in reduced costs by helping eliminate wasted effort and material due to mix-ups or lost products. It will also ultimately result in increased business due to customer satisfaction from getting expected quality of services.

All India Council of Education (A.I.C.E.) Asian College of Teachers signed up membership agreement with All India Council of Education (A.I.C.E.), an Indian National Eminence Professional Body for Education. A.I.C.E. is registered with Govt. of India as a non-profit organization of higher learning. Regn. No.: MAH/1943/2005/PUNE. The Council provides leadership in education areas of direct importance to the national development and economy.

International Institute of Coaching (IIC) is set up to accredit coach training schools and individual coaches world-wide to elevate the success of the coaching industry by being role models of values such as respect, compassion, inclusiveness, and faith in humankind.The IIC formed in 1999 as a not-for-profit organization to be a force for good in coaching; was founded by and continues to be run by professional Coaches.ACT has Associate Membership with IIC.

All India Association for Educational Research (AIAER) - The Trainer Training course is suitable and accepted by the Asian teaching sector as it is accredited by AAIER. All India Association for Educational Research (AIAER) addresses itself to the problems of research in education in general but more attention is given to such problems from the Indian scenario. For Indian teachers, this accreditation endorses their qualification and makes it more widely accepted.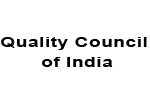 Asian College Of Teachers is a proud member of India's prestigious quality endorsement foundation under the Government of India - "The Quality Council Of India (QCI). Since 1992 QCI is playing a pivotal role in propagating, adoption and adherence to quality standards in all important spheres of activities including education, healthcare, environment protection, governance, social sectors, infrastructure sector and such other areas of organized activities that have significant bearing in improving the quality of life and well being of the citizens of India. See membership certificate

After you sign up with ACT, you will get a free basic membership with CoachVille - The purpose of CoachVille is to help you master the craft of coaching by providing a rich learning community. They support and inspire coaches all over the world in every form of human endeavour! Life coaches, sports coaches, career, business, business coaches, relationship and executive coaches - ACT Supports the CoachVille community.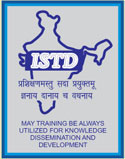 Indian Society for Training & Development (ISTD)The Indian Society for Training & Development (ISTD), established in April 1970, is a national level professional & non-profit society that has a large membership of individuals and institutions involved in the area of training and development of Human Resource from Government, Public and Private Sector Organizations & Enterprises; Educational and Training Institutions and other Professional Bodies. The Society is affiliated to the International Federation of Training and Development Organizations (IFTDO), Geneva and Asian Regional Training and Development Organizations (ARTDO), Manila. ACT is a proud Institutional Member of ISTD.